5 Conscious Nashville Shops + More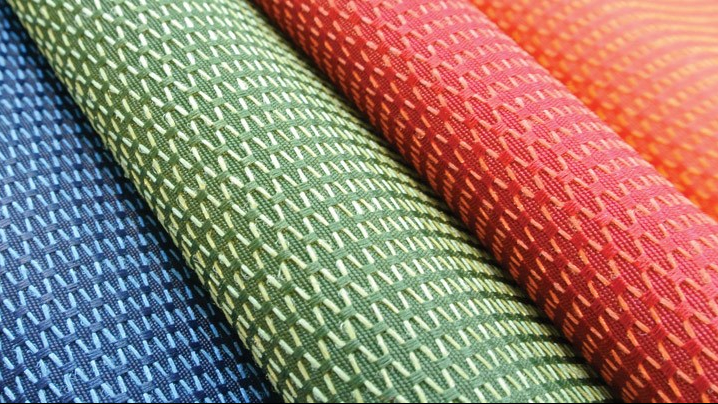 Shopping consciously in Nashville is a challenge. Stores are scattered across vast neighborhoods that require driving to get to and as opposed to the easier alternative of walking into a mall with abundant options, conscious shopping requires careful planning and timing with multiple stops at specific stores spread throughout the city.Even so, some of the biggest sustainability brands that we see today have their roots in Nashville. Here are five that you should check out!
ABLE is a lifestyle brand that works with women in local and global communities to end generational poverty. They create jobs by manufacturing directly in those communities and aim to break the cycle of charity dependence. The goal in creating this brand was to provide an alternative for women who felt trapped in poverty and to offer them an empowering opportunity to earn a fair living. Furthermore, the growth of the brand has lead to the development of their accountABLE program; it is a radical reporting system that provides transparency in the social impact of their employment and manufacturing practices.The majority of ABLE's items highlight clean silhouettes with small details that may speak to current trends or personal taste. Their shoes are particularly affordable, typically pricing in the $50-$100 range and their sales section is also a steal. They're located at 5022 Centennial Blvd. Stockington 51, Nashville, TN, 37209 but also offer shipping for a flat rate of $8 on all orders over 1 pound.
Nisolo is a brand that offers leather shoes and accessories with the vision of pushing the fashion industry in a more sustainable direction. Their leathers are sourced from tanneries committed to the ethical treatment of animals and the implementation of eco-friendly waste disposal systems. Their producers are taken care of and, at minimum, receive beyond fair trade wages, healthcare, and a healthy working environment. Their impact reaches over 500 people in the supply chain and they are transparent and in-depth about their production impact report. Nisolo functions with a direct-to-consumer mentality so that their consumers are offered fair prices and their producers are taken care of.Their shoes are stylistically diverse and range from summertime sandals to business-friendly loafers. Most of their products are in neutral colors that work naturally with any wardrobe and I love that their men's section is just as prolific as their women's section. Nisolo is located at 1803 9th Ave N, Nashville, TN 37208 but for those located further away, they charge a flat rate of $4.99 on all domestic, mainland orders.
Imogene + Willie is a Nashville-based denim retailer created by founders Carrie and Matthew Eddmenson. The store is named after Carrie's paternal grandparents and the vision was to create perfect denim jeans that not only fit well but would also last long enough to be passed from generation to generation. They started their brand with an online campaign in 2009 and since then have expanded enormously.Their clothes come in a variety of styles and they've expanded to sell much more than just denim. The accessories and shirts all hold a certain country charm that remains true to Nashville's origins. Their flagship store, housed inside a 1950s white service station is located at 2601 12th Ave. South, Nashville, Tennessee, 37204. Additionally, every so often, they host a free gathering (supper & song) in which everyone in the community is invited to enjoy an evening of complementary food and entertainment. Simply join the mailing list for details!
Elizabeth Suzann is a women's apparel brand that supports mindful and careful consumption. Their vision is to create long-lasting garments from high quality, natural fiber cloth, that can be worn in a variety of ways in an effort to discourage the wasteful habits that run today's fast fashion world. They cut and sew all of their garments in their Nashville design studio, which you can visit--just make sure to call ahead and schedule an appointment. "It is our hope that by producing and consuming mindfully, we can focus on craftsmanship, reduce waste, and create truly impeccable clothing for the discerning customer."Their clothes are practical, elegant, minimal, and focus particular attention on the small details. Because the silhouettes are modern and classic, their clothes work with a variety of styles and would do well in anyone's wardrobe. Their shop is located at 441 Atlas Dr, Nashville, TN 37211, just 20 minutes south of downtown Nashville.
Jamie and the Jones aims to intersect art and clothing. Through collaboration and the modernization of traditional textile techniques such as fabric marbling and dyeing, they provide the customer with a new understanding of unique pieces. Their collections aim to blend quality and beauty through whimsical and wearable silhouettes. Color is their main source of inspiration and their brand is one that believes in simplicity and a little bit of artistic flair.The clothing at Jamie and the Jones is colorful and generally carries a looser silhouette. Their detail placement is creative and their product descriptions are simply a pleasure to read. Definitely take some time to browse through the different collections to gain a better understanding of their spectrum of textile-play. All their garments are produced in their Nashville studio located at 2511 Eugenia Ave, Nashville, TN 37211. What are some of your favorite local conscious fashion shops?